Qigong is a practice of transformation that can function on multiple aspects of our being. It invites us into harmonious relationship with our selves, the seasons, our environment, and the greater macrocosm. In this session, Claire will share form practice, meditations, and acupressure self-massage to support balance, healing, and growth. All are welcome. Please wear loose, comfortable clothing.
---
About Claire Turner Reid: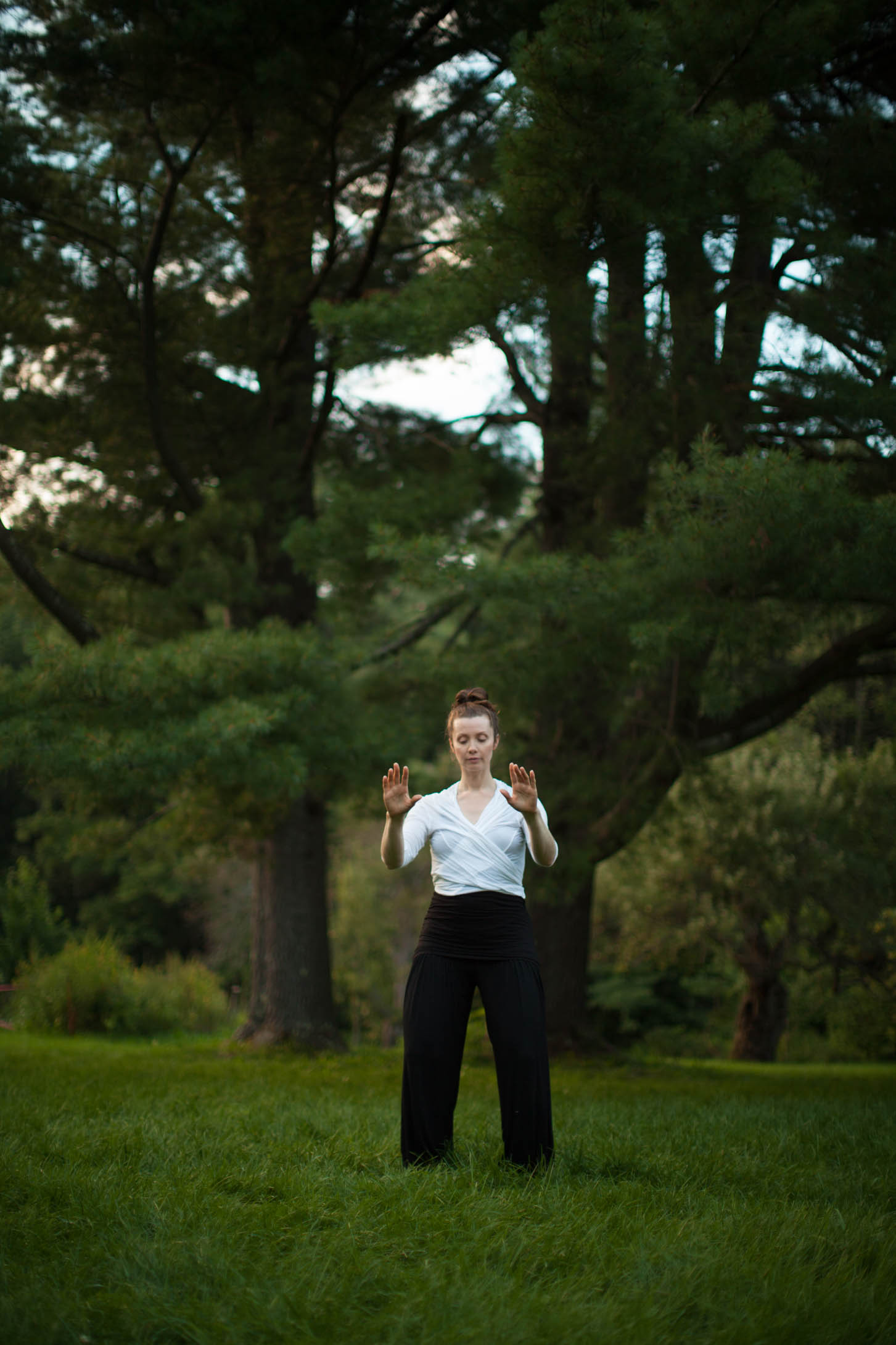 Claire is a movement artist and educator with a background in dance, theatre, and internal martial arts. She is a certified Spiritwind Internal Arts Qigong and Taijiquan instructor, a certified Level I & II Radiant Lotus Women's Qigong instructor, and a teacher candidate with the Axis Syllabus International Research Network. She is an instructor at the Ontario College of Traditional Chinese Medicine where she teaches Qigong and she teaches at various locations in Toronto, Guelph, and the GTA. Among her work in the community, Claire teaches teens at Trails Youth Initiatives, has volunteered teaching at the Christie Ossington Neighbourhood Men's Shelter, and has been a fundraising auction contributor for the Toronto Environmental Alliance. Claire recently completed her Diploma in Acupuncture at OCTCM. Drawing on her diverse experience in movement, performance, and healing arts, Claire continues to explore new ways of moving, being, and learning. She uses movement and healing practices as a way to deepen awareness, honour the integrity of the body, and enrich inter-relational possibilities.