"Moving through life accepting the pains and injuries I had, I finally came to realize I wanted to change that, I didn't deserve that pain, that pain could be changed. Which meant dedicating myself further, digging deeper into knowledge of functional strength and body mechanics. "
Dipping your toe into pelvic knowledge: Pelvic Awareness Workshop with Ana Groppler
An Erik Franklin method based Pelvic awareness workshop using Pilates tools, guiding us towards pelvic mobility and stability. Learn some basic anatomy of the pelvis and how our bony rhythms can help us function better with movement practice and day to day life! Taking with you some easy to remember exercises to keep up your practice and curiosity.
---
About Ana Claudette Groppler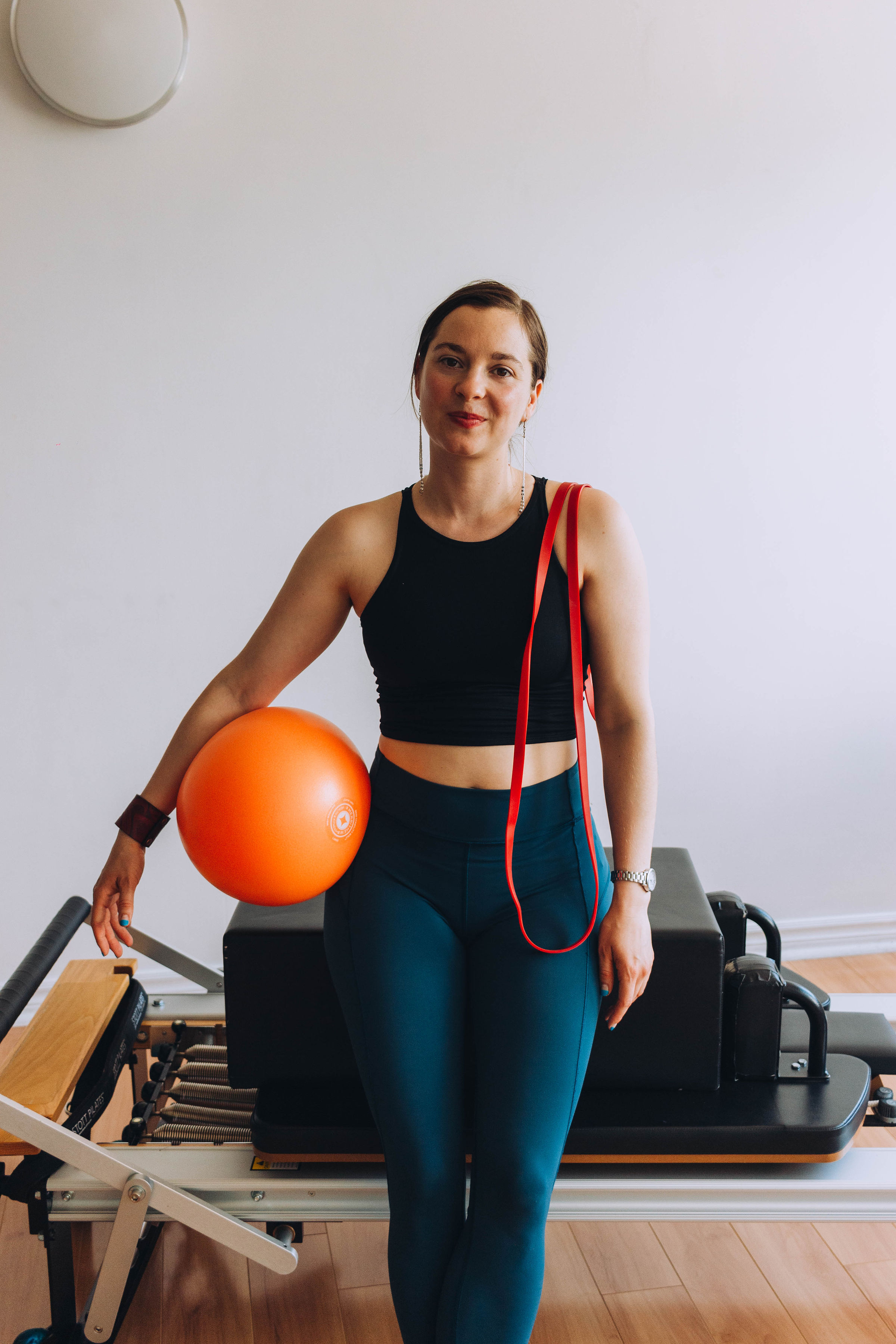 Ana Claudette Groppler is a Toronto based Dance Artist who began her teaching journey teaching theatre, dance, and body conditioning. As a dance artist, her interest in how bodies function, heal and train is an ongoing exploration and discovery. She found her way towards Pilates through seeking help with her own pains and injuries. Groppler has done her certification and studies at Pilates Process Toronto. Along with taking many Franklin Workshops, Ana is devoted to continue learning more about biomechanics and therapeutic methods. She is dedicated to finding ways to put herself and others back together and move forward with strength.