Join us for a one-time-only, one-day-only Movement and Dance Retreat. Participate in 3 hours of different dance and alternative movement practices, with some of Toronto's leading instructors. 
SATURDAY OCTOBER 12TH
SCHEDULE:  
11am-12pm Creative Contemporary Dance, with Ming-Bo Lam
12pm-1pm Inspire by Fighting Monkey, with Elke Schroeder
1pm-1:45pm Lunch Break
1:45pm-2:45pm Arcs and Obliques, with Madeleine Shen Lopez
---
Fees:
Non-Member Drop In, Single Class: $20+ HST
Non-Member Full Day Workshop: $50 + HST 
Member Drop In, Single Class: $18 + HST
Member Full Day Workshop: $40 + HST
---
CREATIVE CONTEMPORARY DANCE- Description
This class is designed to introduce you to the foundational elements of contemporary dance including: a beginner level technical warm-up, guided improvisation, and a short combination. Brand-new dancers are welcome! Be prepared to have FUN, experience something new, and leave with a smile! Creative Contemporary will have you moving and grooving, exploring physical expression in a safe and encouraging environment, and connecting with your fellow dancers. Suggested footwear is socks or bare feet, please wear clothing that is comfortable to move and sweat in.
---
ABOUT MING-BO LAM
Ming-Bo Lam is known, first and foremost, for her love of dance and ability to share that passion with all whom she encounters. Her choreography is rooted in her classical foundations, infused with urban and commercial influences, and guided by strong internal dialogue and emotional undertones. Lam graduated with an Honours BFA in Theatre Performance Dance, from Ryerson University, as Valedictorian. Since graduating, she has crossed the line between classical dance genres and the commercial industry, choreographing for theatre productions (SeXT: Sex Education by Theatre; Mixie and the Halfbreeds, produced by fu-GEN Theatre Company) and independent dance projects and commissions (Soulpepper Theatre's Shen Development Series; The Garage TO; Dancestreams Youth Dance Company; Dark Dance Company). Select performance credits include the Much Music Video Awards, the Toronto Raptors' Dance Pak, and the NBA All Star Weekend 2016. Lam has extensive experience working with dance film. Her work has been featured by Canada's dance magazine, 
The Dance Current
, and her film 
If You Leave
 was accepted to both the Toronto International Short Film Festival and the Utah Dance Film Festival. In addition to being on faculty at Toronto's Millennium Dance Complex and the Underground Dance Centre, Lam teaches for Dancing with Parkinson's Canada and is certified by Dance for PD. Currently, Lam works as a freelance dancer, choreographer, adjudicator, and educator. You can learn more about her at 
www.mingbolam.com
---
INSPIRE BY FIGHTING MONKEY- Description
Inspired by the *Fighting Monkey Practice, this session will explore task-based movement. This is not a physical "fighting" practice – rather it is a way to work in which we Fight our Monkey minds. 

Solo and partnered task-based movement situations will be investigated using the Fighting Monkey tools (the Practice Balls), rhythm and coordination tasks and directed improvisation. The physical work will be supported by discussion of the Fighting Monkey approach and how to integrate this work into an existing personal practice. Some of the topics we will cover include: smart training for instinctual/reactive movement, elastic capacity for power and mobility, how to identity ineffective and inefficient movement patterns/affectations, and how to use partnered training/physical tools/coordinations in order to hone body awareness, shared body empathy and communication – and, how we can reignite a send of Play in our training! 
Inspire by FM is a great complement to any physical discipline. All dedicated practitioners and movement instructors, (including but not limited to yogis, dancers, athletes, physical performers and martial artists), are welcome. 
*For a full description of the Fighting Monkey Practice and its creators, Jozef Frucek and Linda Kapetanea, please visit www.fightingmonkey.net.
---
ABOUT ELKE SCHROEDER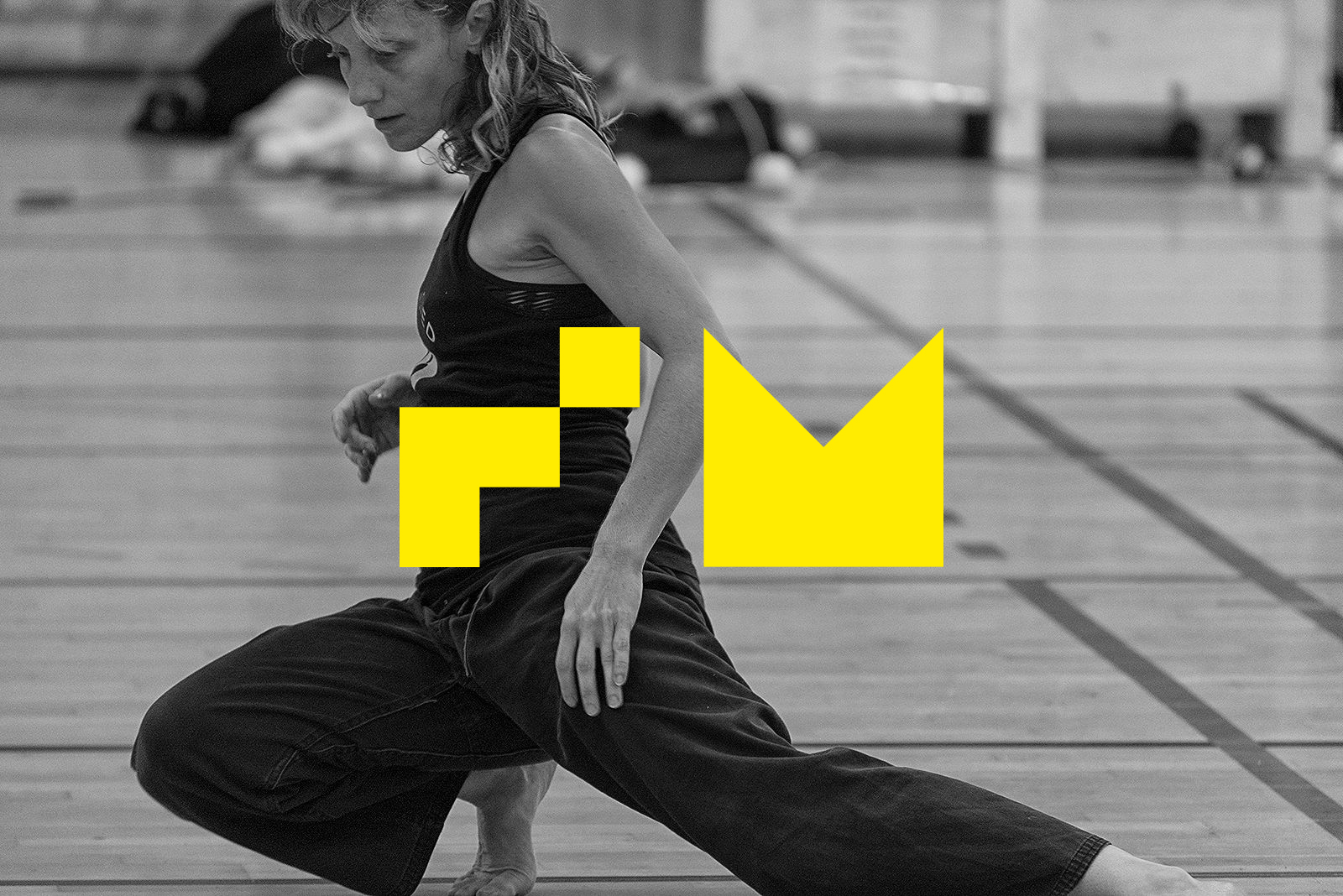 Elke is a Mover. A contemporary dancer and performer for over 20 years, her diverse movement background includes dance of many styles, floorwork, acrobatics, yoga, functional movement and martial arts. Her greatest influence is the Fighting Monkey Practice, a task-based, longevity-driven practice created by Jozef Frucek and Linda Kapetanea (RootlessRoot). A close student of Jozef and Linda, Elke is a recognized FM instructor. In addition, she owes much credit to her other main teachers for inspiration: David Zambrano (creator of Flying Low), Iñaki Azpillaga (Ultima Vez) and Peter Jasko (Les Slovaks).
Elke leads a practice that is fluid, strong, and creative. She encourages a sense of play, and her teachings provoke curiosity towards revealing our body's intrinsic wisdom. Bringing knowledge from her dance and movement training, Elke is interested in everyone practicing individually/in community, and offering a practice that is both challenging and accessible to all. 
A graduate of the School of Toronto Dance Theatre and the Octopus Garden Teachers Training and Mentorship programs, Elke has taught for myriad organizations such as Spirit Loft, Mosaic Yoga, Alias Dance Project, L'Artère Danse (Québec), the University of Calgary, GMD Toronto, T.O. Love-in, Caveman Strong (Cornwall), Jane Clapp and YYoga (Brussels). She is an active creator and performer of contemporary dance and travels her work throughout Canada and abroad.
---
ARCS AND OBLIQUES- Description
There are no straight lines in the human body: curves, dips and asymmetries are the lay of the land. Let's develop a better feel for these irregular shapes and allow them to permeate our movement choices, reactions, and habits. Let's move with arcs and obliques, instead of lines and abrupt stops.
In this introductory Axis Syllabus class, we will play with some basic anatomical concepts, we will roll and walk, and slide and spiral, and hopefully find something new to be curious about.
---
ABOUT MADELEINE SHEN LOPEZ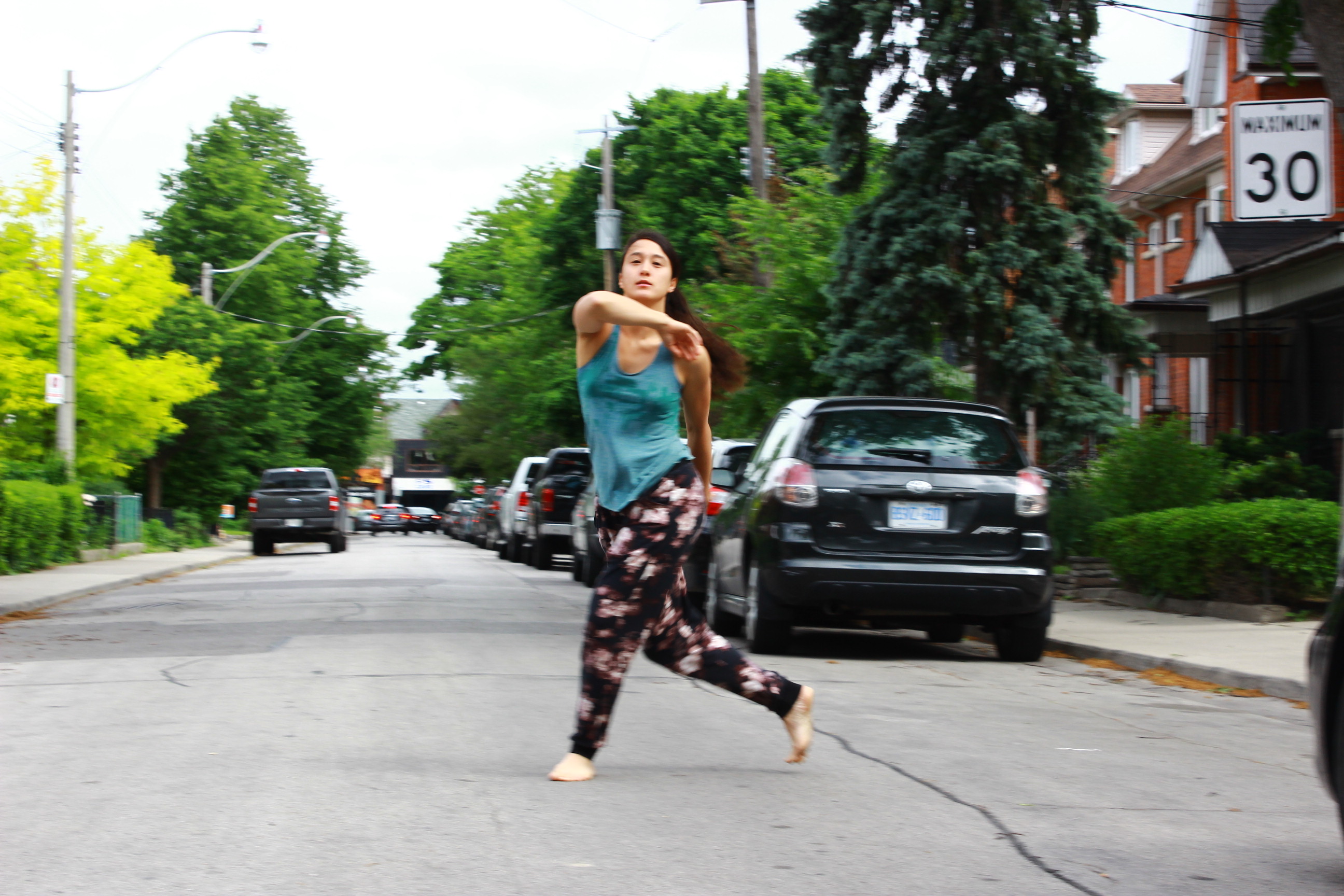 Madeleine Shen Lopez shares home between the city jungle of Toronto and the vast mountains of Patagonia, Argentina. As a movement educator, certified Axis Syllabus teacher and Doctor of Chiropractic, she spends most of her time teaching movement, dancing, and helping people connect with and regain agency over their bodies.
Her background in contemporary and modern dance performance, biomedical engineering, and a decade of tutoring and mentoring teenagers in math and science has helped her develop a fusion of experiences that she is passionate about sharing.