ELDOA is an innovative stretching and strengthening technique for the fascia and muscular system to create space and better alignment in the joints of the spine and better function throughout our bodies. ELDOA was created by world-renowned osteopath Guy VOYER, DO. The acronym translates to English as 'Longitudinal Osteo-Articular De-coaptation Stretches'. ELDOA is a safe and effective exercise for spinal health!
Benefits of ELDOA include:relief of back pain
calms the nervous system
improves balance and alignment
restores the ability of intervertebral discs to hydrate properly
improves circulation and breathing
helps with imbalances related to scoliosis
improves health of knee, hip and shoulder joints
can improve organ function, particularly digestion
improves muscles tone and endurance
improves body awareness and the ability of the body to heal itself
ELDOA creates change in the architecture of our muscles and fascia to improve functional joint mechanics, creating support at a deep level. Some have called it 'meditation for your spine'!
---
About Julia Male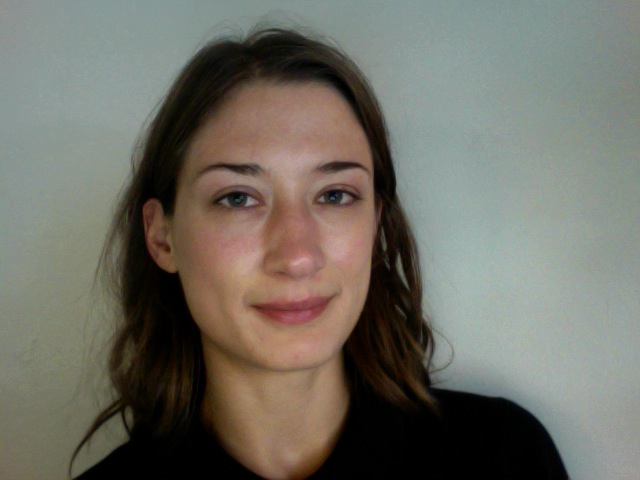 Julia Male acquired her ELDOA® Levels 1-3 with Petra Baethmann, her pilates certifications through Body Harmonics, her Franklin Method® Level 1 with Eric Franklin and Morten Dithmer, and has obtained several additional certifications to plan and facilitate safe and effective movement and exercise with specific conditions and populations. Julia has been teaching pilates since 2012 and sharing ELDOA with a wide variety of clients in private and group settings since 2016.
Julia brings a wide range of movement education to her background as a teacher having explored many conditioning and somatic approaches through a lifetime of dance training. She continues to a practice as a dance artist, and her work has received support from the Quebec, Ontario and Canadian Arts Councils and from artist residencies in Canada and abroad.
---
About Mylene Bourget
Synergy Weightlifting Club – Head Coach
Personal Trainer/Strength and Conditioning Coach 

 

CPTN Certified
FFLP Graduate from Sheridan College
McMaster University Summer Internship program Strength and Conditioning Coaching – Steve Lidstone
NCCP Certified (National and International Level Competition Coach)
NCCP/OWA certified – Coach Developer and Learning Facilitator
ELDOA instructor and Academy of Osteopathic Science student
Currently Competing in Olympic Weightlifting and Training in Hapkido under Grand Master Hwang In-Shik.  Head Coach of Synergy Weightlifting Club since October 2015 (OWA registered) – National Level athletes and International level potential. Bronze Medalist 2014-2015 at Ontario Senior Championships and qualified for the 2015 Senior National Championships.
Training under coaches Pierre Roy and Abdallah Alsebaai. Only 4kg shy of a Snatch World record in the Master's Division. Certified by the NCCP and Ontario Weightlifting Association to teach Weightlifting Fundamental Movement Skills to athletes (First Start Project Seminar Leader) and to lead NCCP's coaching seminars – Weightlifting Competition Introduction. 
Currently working with Pro Indoor Volleyball athletes, Track athletes, SUP/Dragon-Boat paddlers, Strong Man athletes. 
The Olympic Weightlifting skills, when applied as supplemental training for athletes, provide many beneficial training effects that in turn lead to increased performance in their primary sport.
Eldoa
Ages: Adult
Description
Sunday Workshop Costs:
Non Member Drop In Cost: $15 + HST
Member Drop In Cost: $10 + HST

Space is Limited.
Dates
September 2019

Times
September 29th, 1-2:30pm Register

Dress Code
Comfortable clothes that you can move in, and bare feet.
Fees
Eldoa
Ages: Adult
Description
Saturday Workshop Costs:
Non Member Drop In Cost: $15 + HST
Member Drop In Cost: $10 + HST

Non Member Pre-Registered 3 Classes: $30 + HST
Member Pre-Registered 3 Classes: $24 + HST

Space is Limited.
Dates
November 2019

Times
November 9th, 11-12pm Register
November 16th, 11-12pm Register
November 23rd, 11-12pm Register

Dress Code
Comfortable clothes that you can move in, and bare feet.
Fees