2019/2020 Workshop Series
There are no straight lines in the human body: curves, dips and asymmetries are the lay of the land. Let's develop a better feel for these irregular shapes and allow them to permeate our movement choices, reactions, and habits. Let's move with arcs and obliques, instead of lines and abrupt stops.
In this introductory Axis Syllabus class, we will play with some basic anatomical concepts, we will roll and walk, and slide and spiral, and hopefully find something new to be curious about.
---
ABOUT MADELEINE SHEN LOPEZ: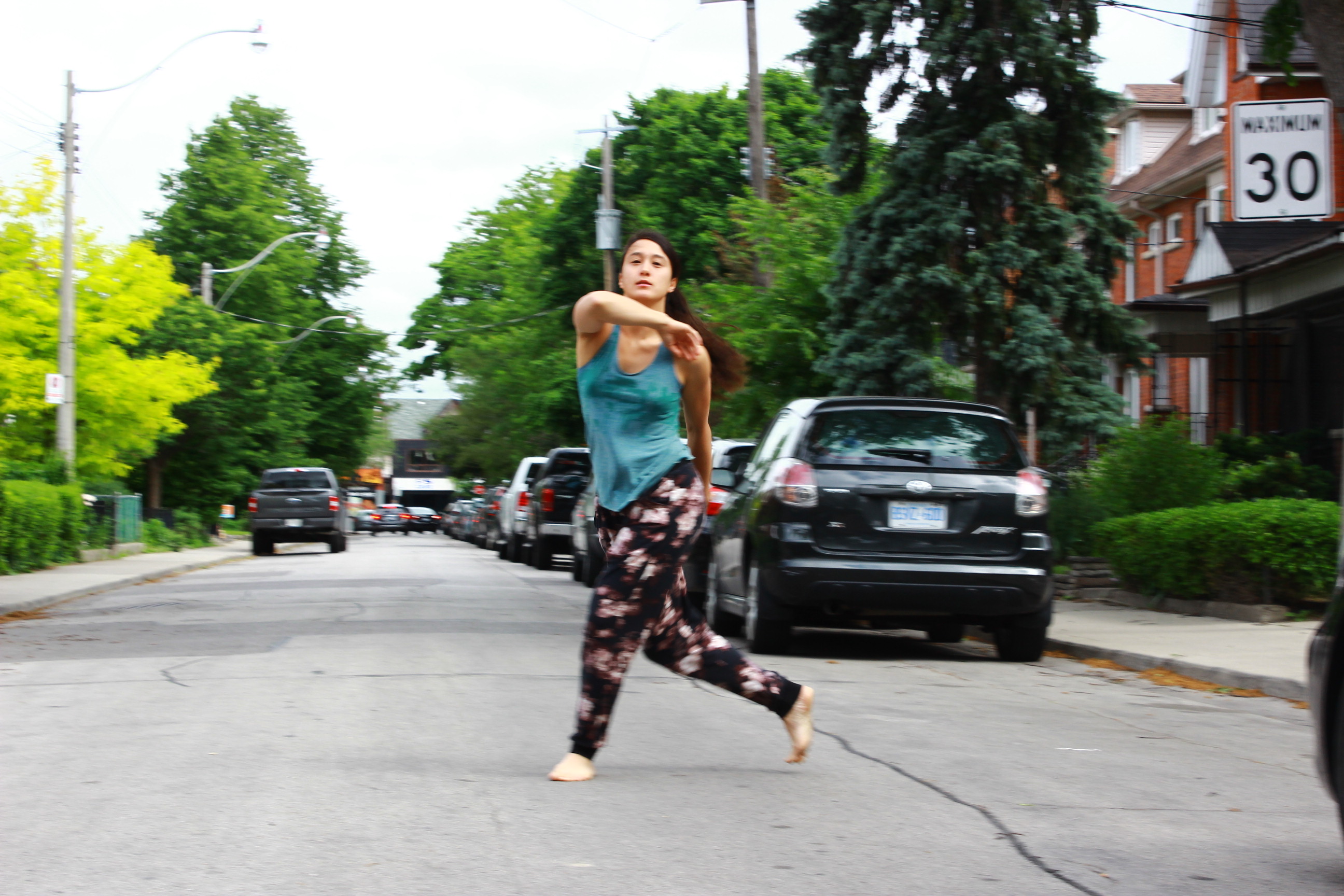 Madeleine Shen Lopez shares home between the city jungle of Toronto and the vast mountains of Patagonia, Argentina. As a movement educator, certified Axis Syllabus teacher and Doctor of Chiropractic, she spends most of her time teaching movement, dancing, and helping people connect with and regain agency over their bodies.
Her background in contemporary and modern dance performance, biomedical engineering, and a decade of tutoring and mentoring teenagers in math and science has helped her develop a fusion of experiences that she is passionate about sharing.
Arcs and Obliques
Ages: Adult
Description
Saturday Workshop Costs:
Non Member Drop In Cost: $15 + HST
Member Drop In Cost: $10 + HST

Non Member Pre-Registered 3 Classes: $30 + HST
Member Pre-Registered 3 Classes: $24 + HST

Space is Limited.
Dates
May 2020

Times
May 2nd, 11-12:30pm Register
May 9th, 11-12:30 Register
May 23rd, 11-12:30pm Register

Dress Code
Comfortable clothes that you can move in and bare feet.
Fees